West Coast Wilderness Trail Shuttle Bus Service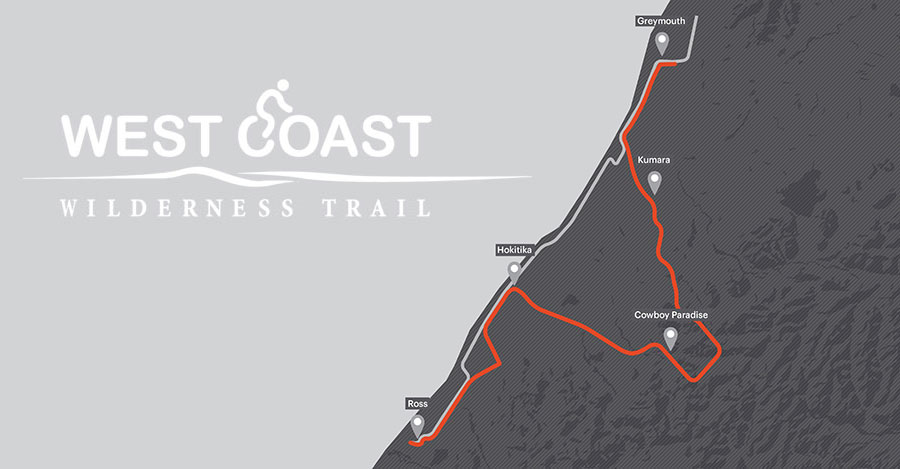 West Coast Wilderness Trail Shuttle
| Wilderness Trail Shuttle | | Cost per person | Number of passengers |
| --- | --- | --- | --- |
| Greymouth–Kumara | Kumara–Greymouth | $28 pp | 1-11 people (min 4 person rate) |
| Greymouth-Kawaka | Kawaka-Greymouth | $35 pp | 1-11 people (min 4 person rate) |
| Greymouth–Hokitika | Hokitika–Greymouth | $40 pp | 1-11 people (min 4 person rate) |
| Greymouth-Ross | Ross-Greymouth | $65 pp | 1-11 people (min 4 person rate) |
Shuttle pickup is at 2pm in Ross.
Indication of Pricing
Bag Transfer – Greymouth to Kumara: $80.00 ($15/bag, minimum rate $80)
Bag Transfer – Kumara to Cowboy Paradise: $260.00 ($30/bag minimum $260.00)
Bag Transfer – Cowboy Paradise to Hokitika: $260.00 ($30/bag minimum $260.00)
Bag Transfers – Kumara to Hokitika: $120.00 ($15/bag, minimum rate $120)
*Shuttle, Ross – Greymouth, including Bikes & Bags: $260.00 ($65/person, minimum 4 person rate)
* Bag pick up from your Hokitika Accommodation is included when catching the Shuttle from Ross to Greymouth.
Wilderness Trail Shuttle
Trail Transport specialises in providing you with a professional shuttle transport service for bikers riding the Wilderness Trail. We're conveniently located in Greymouth at the start of the trail, for visitors arriving on the TranzAlpine passenger train from Christchurch, InterCity passenger bus service or independent travellers.
Trail Transport is here to help make your next biking experience on the Wilderness Trail something to remember, allowing you easy, convenient access and tour options.
We're able to shuttle you and your bike to and from Kumara, Cowboy Paradise, Hokitika and Ross, making it easy for you to enjoy the amazing West Coast Wilderness Trail.